FAQ's
Questions & Answers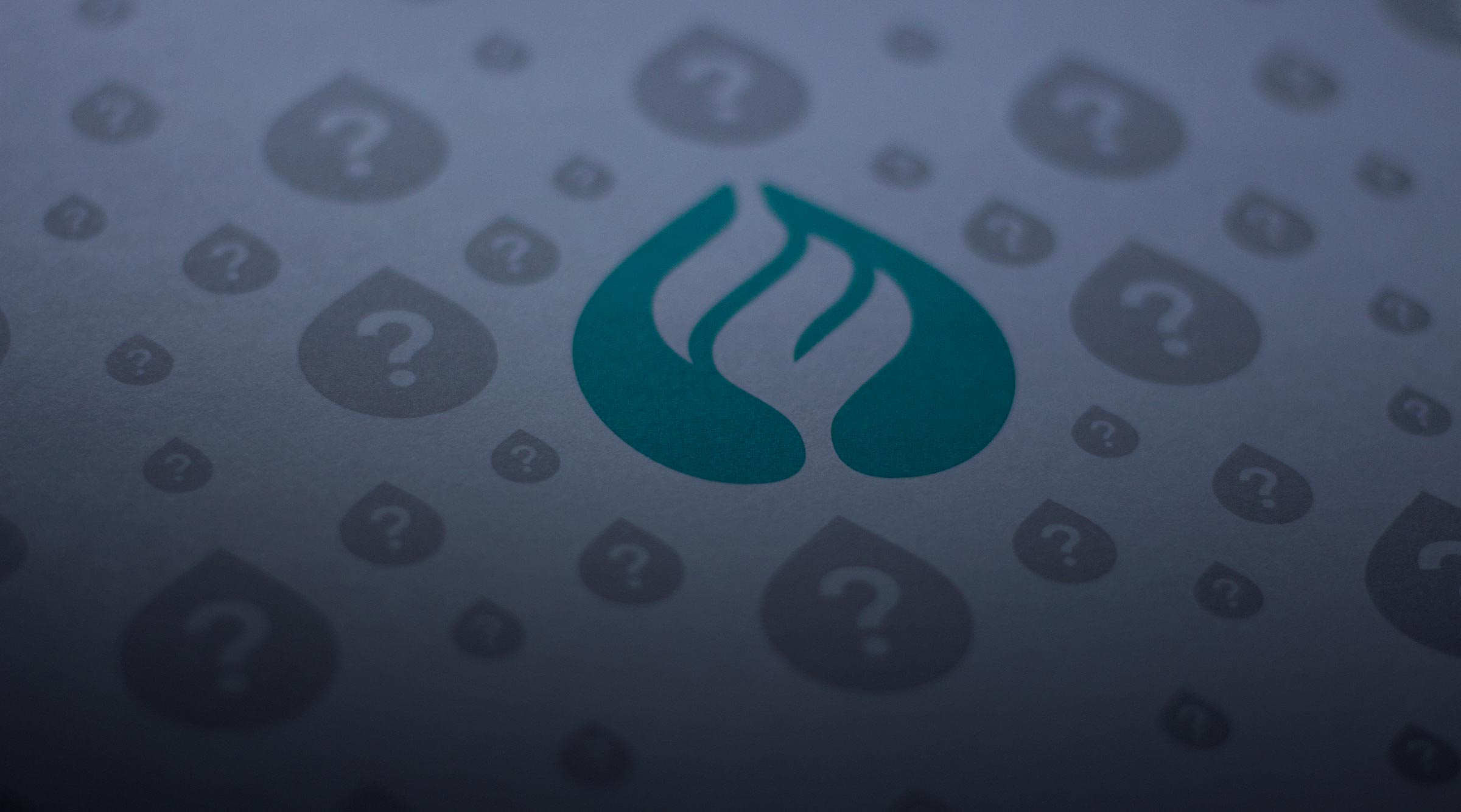 Updated on May 29th, 2016
Welcome to the FAQ's (Frequently Asked Questions). If you have a question, please review this page first as it may have already been answered here.
Questions:

What does "Encide" mean?
What is Encide built on?
Who designed Encide?
Can I still use my account from encide.net?
What payment methods do you accept?
What are the rules for usernames?
Why are the forums private?
How can I get forum access?
Can I apply for forum access?
What are "Encide Interfaces" (aka "Interface Battlebays")?
Why is this site in beta mode?
How can I report site bugs?
How can I give feedback?
Can I guest author?
What does "Encide" mean?
Encide is an invented brand name and a playful misspelling of the prepositional word "inside." Read the name section on the history page for the story.

What is Encide built on?
Encide was originally only a forum using the Simple Machines Forum (SMF) software. Now, it is built on the WordPress core as blog-shop-forum combo!

Who designed Encide?
Encide is designed, developed, and maintained by Tim Silva, the owner of Encide LLC and a proud co-founder of the community. The theme was made from scratch with bits from underscores and an entirely custom front-end using modern HTML, CSS, and JavaScript for a responsive, animated, and user-friendly experience. Huge thanks to the Encide community for staying active and interested even though we were using an antiquated CMS and a weathered theme for many years. Thanks to Axel Norvell for design and development consultation early on in the planning phases while the software research and feature planning was beginning. Additional shout outs to Adis Hasanic, Jae Park, Eli Schiff and Nelson Noa for in person feedback, ideas, and support. Pursuing this redesign would not have been possible without the community and our most active members who have kept the place alive and kicking by contributing exquisite content and a sense of culture. Thanks to Michael Z Noble for his custom database migration work to ensure that we got all of our important data from SMF over to WordPress/bbPress. Lastly, big thanks to Nigel Evans, Eduardo Santos and all of our earliest, most active ambassadors and founders who have kept Encide worth sustaining since day one.

Can I still use my account from encide.net?
Yes. If you had an account in good standing at encide.net (powerered by SMF), you can follow the simple migration steps to keep using your original account on our current, WordPress-powered website. The key benefit of activating your migrated account is that pre-existing accounts were automatically given forum access on the new website after the migration process, whereas new accounts will require manual invitation or application approval (see below for details). The antecedent SMF-powered website will be deactivated and archived (aka, "read-only" mode) until further notice and it may be taken offline in the future due to our detailed migration which covered virtually all useful data. Key migrated data includes threads, posts, messages, likes, avatars, signatures, statistics, and more.

What payment methods do you accept?
PayPal is currently our only payment option. It also allows you to pay with any major credit card. It is a safe and trusted way of completing your transactions.

What are the rules for usernames?
New usernames must have a minimum length of 5 characters. Some existing members (from SMF on encide.net) had shorter usernames and they will still work. Also, in rare instances, we can accomodate for users who have an exceptional reason for a username less than 5 characters. Otherwise, we use strict formatting rules defined by WordPress in the "sanitize_user" function. Only numbers and English letters are allowed. No special characters like dashes, underscores, spaces, or periods are ever allowed. We have a first-come, first-served policy on usernames. We also reserve the right to make any changes we see fit while also keeping some usernames reserved. The 5 character minimum is to avoid potential conflicts with our randomly generated, 4 character URLs for our enci.de domain hack.

Why are the forums private?
The forum is Encide's most valuable asset. At our core, we are a group of friends with common interests and goals. We began our discussions on April 14th, 2008 as a small group of friends, and we've always maintained that tight-knit feeling. At first, we were open to anyone. We experienced quick growth and we were thrilled to earn a reputation as an addictive venue for creatives to improve, learn, teach, and relax. Nearing our one year anniversary, we decided to pace that fast growth and avoid turning into a saturated network which would require exponential moderation. This can be the nature of internet communities, and since we are all working professionals, we opted for a low-maintainence route by only inviting new members through word of mouth. To this day, we are happy with the idea of an invitation system, and we are always seeking ways of improving it. Admittedly, by closing our doors to the broader public, we have missed countless opportunities to bring in new friends that would greatly benefit our small community. We are focused on inteligent growth that keeps up the quality of our discussions. Please check back here for updated information about how to get involved in the forum. Two examples of why we remain private are (1) Mean Tweets and (2) YouTube Comments. With all due respect to social networks and communities with firm free speech values, we hope to inspire meaningful, respectful and relevant conversations.

How can I get forum access?
You have to know somebody who is already a member that has the ability to invite you. We want to grow our forum slowly enough to allow for a healthy cultural assimilation for each person. Start by registering an account. Posting quality comments with meaningful content to our blog articles is a great way to get noticed. Requests made through Twitter and other social media accounts will not be responded to. What if Hugh Hefner let people into the Playboy Mansion that way? :p

Can I apply for forum access?
We understand that not everyone will know someone who can invite them. There will be a form setup in the near future where registered and logged in users can apply for forum access. Having a great portfolio, an active online presence, or a substantial résumé will help to catch our attention. Response times may be slow given our small team and scarcely limited resources. We are looking for people who will not only absorb the community but will contribute quality content to it. Reciprocity is our motivation. We de-emphasize what is often meaningless information in forums such a post counts or other questionable popularity systems.

What are "Encide Interfaces" (aka "Interface Battlebays")?
Years before our community started, a number of interface design communities ran competitions where designers were challenged to create fantasy (aka concept) interfaces that were purely visual. These events were often called battlebays. We continue this tradition with the goal to blur the lines between design and art by creating stunning interfaces that could be functional, but aren't. We hope to celebrate high-end, visual interface design by reproducing these efforts in the future. We avoid the traditional term "battlebay" as it is not an accurate title for how our projects are structured. There are no battles, winners, or losers. It's a showcase of similarly styled, concept interfaces which we holistically refer to as "Encide Interfaces" with yearly editions appended to the title.

Why is this site in beta mode?
Encide is currently being built by one person, and the initial v2.0 launch had a massive baseline feature list. For starters, the project is built on a forum database that was migrated from another forum-only CMS into the broader WordPress ecosystem. The migration of one forum to another is an incredibly complicated process with a large number of issues that required custom work to get just right. On top of that, the fresh rebrand, website, and theme were all designed completely from scratch. The end result includes a fully loaded blog, detail rich pages, customizable user profiles, an e-commerce shop, a well populated forum, and a streamlined account system that is easy to use across of all of the separate sections of the website. The sum of these features was the ambitious starting point for the launch. Needless to say, there will be lots of mistakes that need fixing. Most of them will require active users in order to be discovered. There is also a list of browser and device-related bugs that are being worked through as well. The "Beta" label will be removed when all of the known critical issues are resolved. In the mean time, keeping this label is all about managing user expectations. While there are some unique features and tiny details on this site, it will take at least a few months to discover and work through all of the countless, unfinished bits from CSS tweaks to consistency across all pages and even the URL/permalink designs.

How can I report site bugs?
Please submit bugs through the contact page with "Bug" in the subject field. Please include details like your browser (+version), operating system (+version), device model (especially if you are using a phone or tablet), and any links to screenshots that you may have (use a free service like Imgur or ImageShack).

How can I give feedback?
Encide is currently being designed and developed by one person with limited resources. Relax and enjoy what is available now as the site is worked on. Please be supportive however you can and don't add counterproductive stress over low-priority details that will be addressed further down the road. First off, if you have feedback, particularly if you are a full member of the site with forum access, then thank you for taking the time to gather your thoughts on how to improve the experience. To me, that is a sign that I have done something right when users to care about how this place evolves down to every last detail. Having said that, designing for designers is admittedly the greatest challenge of my career. Most designers have strong opinions about the current trends, design philosophies, idealistic UX practices, and what ultimately makes great design. I deeply believe that there is often far more than one right way to solve any design problem. Perhaps this is how two established designers can confidently return vastly different results with the same creative brief. I say this because decisions must be made, and I take that role seriously down to every last detail that is within my control. If you truly want to help, support encide as a business by endorsing our products and serivces or supporting our social media efforts. If you support us on that level, we may be able to hire a developer one day to help with the heavy workload and upcoming features. But I digress, as the purpose of this answer is prevent fruitless feedback, not useful feedback. I want to make sure that your suggestions are delivered in a helpful, productive way. For starters, have reasonable expectations as to where and if your ideas and suggestions will land on the priority list. Plenty of people don't know how to give useful feedback. It is a skill that requires time, thought, and research into the wholistic design that is being criticized. After compiling some feedback, try asking yourself if you sound like a client asking their designer to rub magic Photoshop cream on an opaque bitmap logo (which they provided to you) to make it bigger. Don't be that person as your efforts are probably incomplete. It's also essential to understand that I have done 99% of the work on this by myself. If I don't agree and add your feedback into the que it isn't because I don't care for what's best; I simply disagree that your idea would be an improvement that is worth exploring. If you feel strongly about your feedback, create a mockup and do a better job convincing me that it makes sense. If it requires HTML/CSS changes, provide those for me to save time. It needs to be wholistic and within reason. Understand that not everything is simple to change. If you don't have a development background, you may not understand that coding a seemingly small change can take an incompressible amount of days depending on the variables involved. For this reason, I am more interested in development help, especially since I already have a massive list of ongoing visual changes waiting (seriously, years worth of work and explorations for one person). Be patient as these unfold. If you want to help, support Encide as a business as that will directly go to developmental resources. In the case that you have what you believe is an economical visual design improvement for the site, your chances of being understood and heard will be greatly improved if you (1) provide visual mockups, (2) consider the technical feasibilities, (3) design it for all of the responsive states, (4) prepare animation/motion ideas that are consistent with the rest of the encide website, and (5) side-wide consistency that accounts for key edge cases and any applicable visual states. If you do as much of the work up front as possible, it will save me time and it will put your idea to the test through the design thinking process. Most importantly, be specific. I cannot stress this enough. Vague feedback that is left open to misinterpretation is detrimental to communication. If your idea is decent, treat it that way and give at it least 10 minutes of refinement. Consider what it might break, then run it through the five tests mentioned earlier. It's appreciated!

Can I guest author?
Maybe. Contact us if you have something interesting to offer. :)