After I published a WinAmp skin way back in 2008, I became fascinated with the process of engineering futuristic, fantasy designs from ideas into usable interfaces. When an observer facetiously described my interface as a stopwatch on crack, I started looking to real world products, like stop-watches, for new shape ideas. After traversing what was out there while collecting curves and mech visuals, those efforts led to the satisfying actualization of eros.
Elegant shapes, sophisticated shading, and all of the subtle depths you could dream of.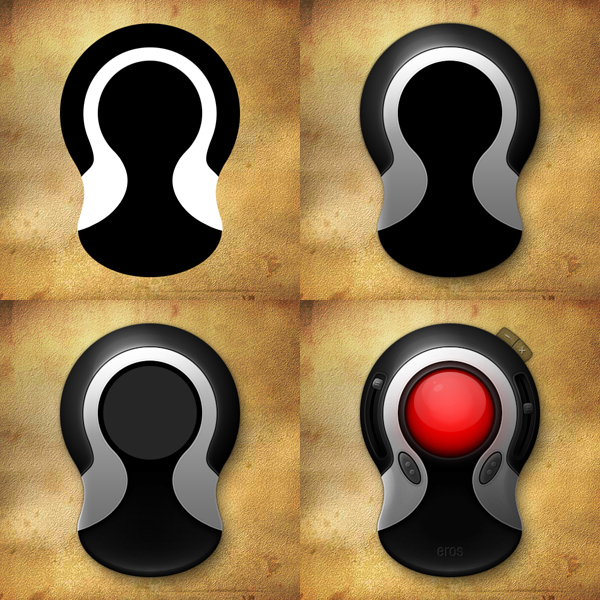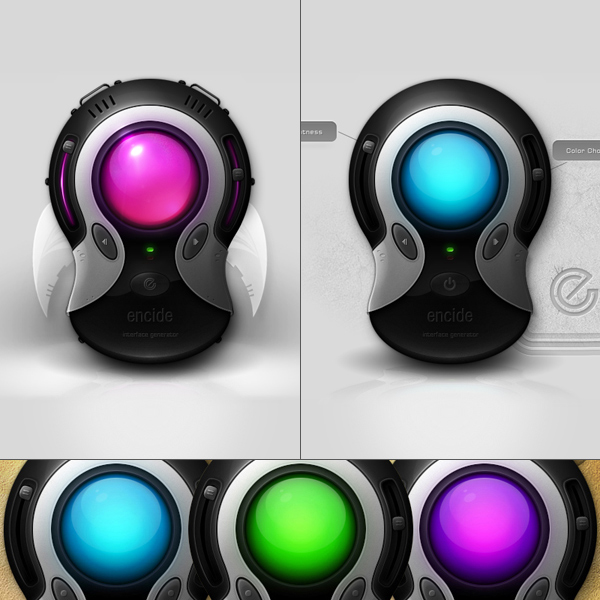 See how eros evolved in over ~40 exported steps and alternatives along the way.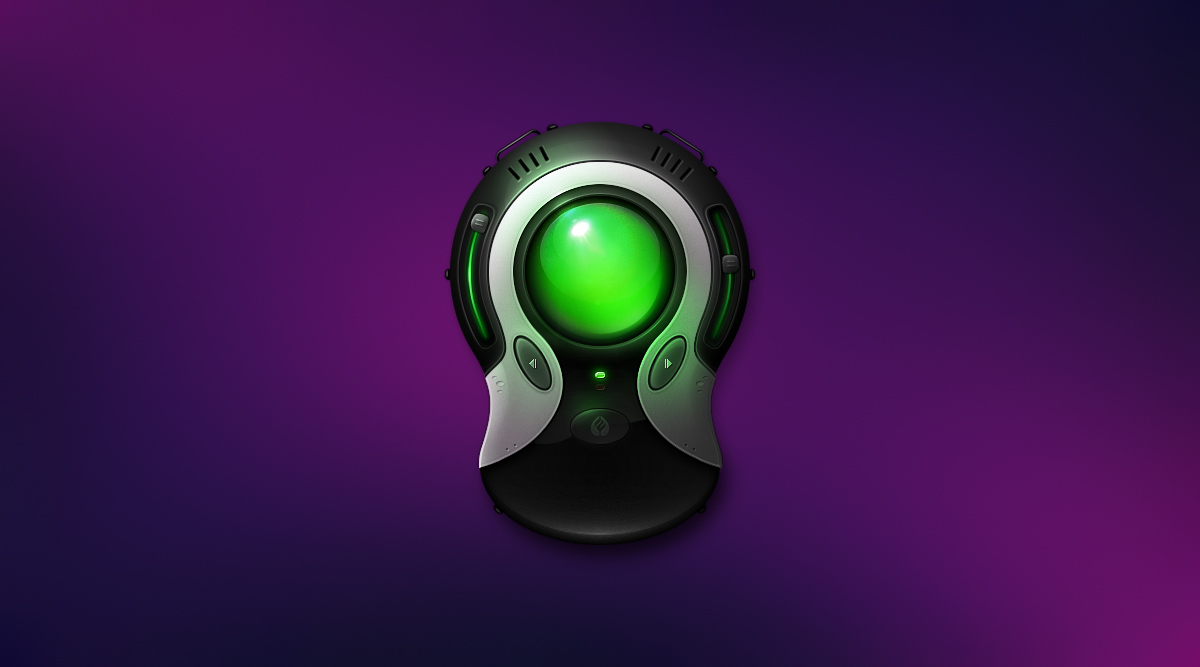 What's included?
Design Source
(Photoshop PSD file)

Iterations/Alternatives
(Image files)

Vector Wireframes
(Illustrator AI file)

Changelog
2010/08/06: First published.
2016/05/26: For sale in shop.
Disclaimer: Purchasing this product does not include commercial usage or exclusive rights for any of the included files. It is solely intended for educational purposes for anyone seeking to understand the process of creating these visuals. Purchases may be redownloaded many times, even after product updates are made. You must login for your download link to work.
Note: Eros is based on shapes and ideas from a large collection of gadgets I gathered across several moodboarding sessions. Most of these shapes are inspired by photos of real devices. This was a training exercise for realism before I had the confidence to create unique shapes.